Principal dancer and Youth Wing Director Vishwakiran Nambi talks about the thought process behind his work "Wildflower". Read on to know more.
"Whatever our indignities and resolve, we can neither avoid lookism nor eliminate it from society." – Gordon L. Patzer, Ph.D
A Wildflower,although salient, is not intentionally seeded or planted. If we too exist on chance and choice, why is there this familiar phenomenon of stereotyping? There is not a single person who at some point has not questioned their identity and honored or dishonored another's appearance.
Controlling something that shouldn't actually be controlled is a thorny idea. To have power over all the things we do in our lives has become imperative. To lose that control would feel disorientating, and in terms of movement, warped.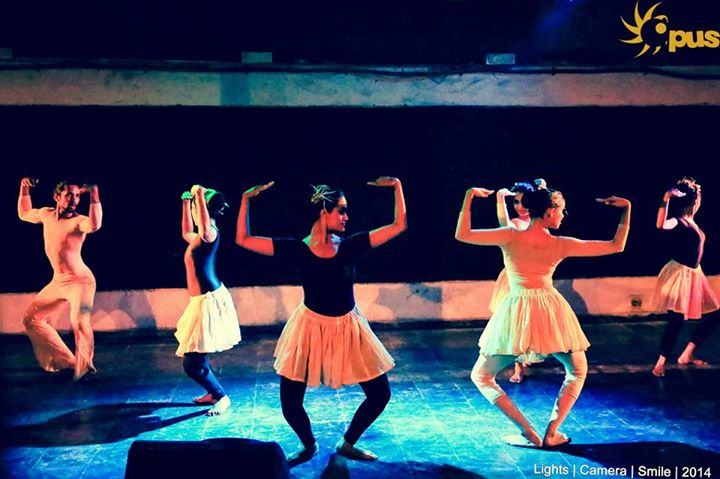 Wildflower, as a repertoire attempts to depict the current appearance of society, and not its objective  correctness. 'Lookism' is a subject that is fairly rampant in the dance world, but serving it in a literal form is somewhat a more experimental challenge for dancers & perhaps also for civilization as we know it.Residing in a world where we are partial to taking drastic and unnecessary measures to look a certain way is one of many ideals confronted in the piece.The dancers are made to realize the feeling within of not physically belonging; an 'un-selfing' of the self through alienated, distorted and even awkward movement. The peculiarity in the dance is in distinguishing when they are conveying a positive or negative message to do with society. By going forth steadfast to attain our ideal selves, the goal unknowingly transforms and you find yourself in a new place, your goal has changed and you are no longer you. Like a mirage in the desert, the wildflower is beautiful and central, almost like the idea of being perfect, but it's a disguise; it moves further away as you feel you're getting closer.
Factions of the dance transmit a sensation of being unwantedly shifted; the movements never seem to have a defined direction to them suggesting lack of control, surrendering to the chase. Frustrated, raw energy is channeled momentarily through animalistic movement perhaps describing how desire can bring out the worst in us. Quick, quirky jolts pooled with embarrassed movements which appear unnatural to the senses. The body is at times active in segments, delivering an indecisive staccato energy. The music of wildflower initially arouses an atmosphere of loss and regret, jumping into a frantic, pacing chase signifying the desperation and rush to achieve your goal and in doing so, losing track of one self. The desire to return to what you were is not an option.